How to get a Prescription Refill in San Francisco
Have you recently moved to San Francisco, and need refills for your medication, but don't have a local primary care doctor yet? Or maybe you just aren't sure the best way to go about getting refills and as your supply of medication starts to dwindle, you're probably starting to get stressed out about how to get a prescription refill in San Francisco.
There's no need to worry; we've got the information you need. Here are some tips on how to get a prescription refill in San Francisco.
The Usual Ways to Get a Prescription Refill
If you have an established relationship with a pharmacy, they can often contact your doctor and ask them to provide you with refills. If you're new in town or you didn't get your prescription from a primary care doctor, however, that may not work.
Often, you may need to establish a relationship with a local primary care doctor before you will be able to get prescription refills. Unfortunately, this requires a little bit of planning ahead since many clinics are too busy to fit in new clients for same day or next day appointments.
In a pinch, an urgent care doctor may be willing to write you a prescription for one month of refills for your medications, but they also might be hesitant to do so without having access to your complete health record.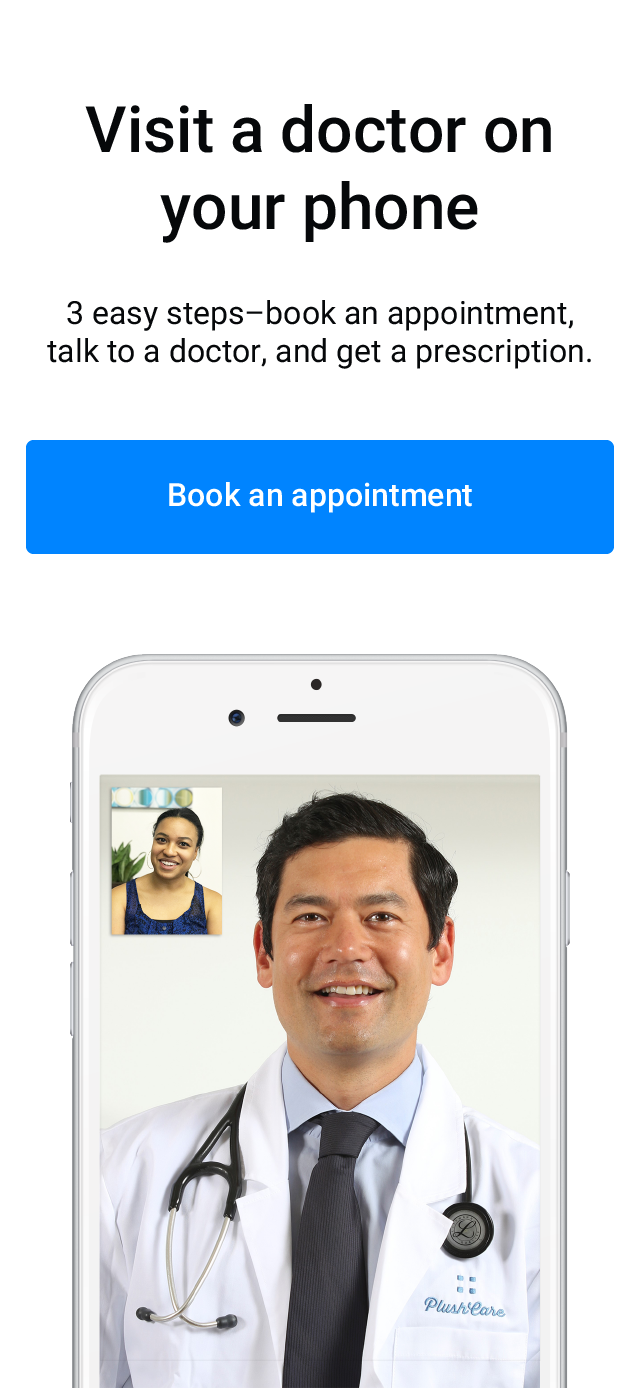 How Does Insurance Factor In?
If you have health insurance, your insurance company needs to approve any medications or prescription refills before they are willing to pay for them. If you've recently moved and switched to a new insurance company, you should be prepared for the fact that they may cover or decline different medications than your previous insurance company. Insurance companies may even insist that you try a generic version of a medication before they will agree to pay for the name brand version.
It's also important to know whether you have a Health Maintenance Organization (HMO) like Kaiser Permanente or a Preferred Provider Organization (PPO).
An HMO will require you to pick up your prescription refills at their pharmacies. For example, Kaiser Permanente won't pay for a prescription that you pick up at Walmart. Most PPOs allow you to get prescriptions from nearly any pharmacy, but you should always check your coverage first. The health insurance for Walmart employees, for example, may require them to pick up prescriptions only at Walmart pharmacies.
It's also important to keep in mind the amount of your copay. Coverage varies wildly from plan to plan, but many insurance companies require you to pay a flat copay when you pick up your prescriptions, while others charge you a coinsurance fee that is a percentage of the cost of the medication.
There are generally several different coverage tiers for prescription refills. You will typically have one copay for generic medications, a higher copay for name brand medications, and an even higher copay for non-preferred prescriptions. Know your exact level of coverage before you pick up your prescription refills.
How to get Prescription Refills Online
Luckily, you may not need to hunt down a primary care doctor to get refills. Thanks to the amazing technology we have today, you can probably get your prescription refills online. How does that work?
There are a variety of companies like PlushCare that allow you to have a phone or video appointment with a real doctor who can electronically send refills to the pharmacy of your choice. These telehealth companies often have same day appointments, which is great if you just realized you took your last pill today.
Be wary of any website that claims they can mail you a prescription without speaking to a doctor first. Speaking to a doctor is required by law before getting any prescriptions, including refills. Companies that claim otherwise should not be trusted.
What Types of Prescription Refills CAN You Get Online?
While you can't get refills for all types of prescriptions online, there are plenty of medications that you can get refills for online. If your doctor finds it appropriate, they can offer you refills for the following types of medications (among others):
What Types of Prescription Refills Can You NOT Get Online?
Controlled substances that the government has decided have the potential to be abused can't be refilled with an online appointment. You must see a doctor in person for these medications and others like them:
Sedatives and sleep aids like Ambien, Xanax, Ativan, and Lunesta
Antipsychotic medications such as Zyprexa, Seroquel, or Risperdal
Narcotics such as oxycodone, morphine, and Vicodin
Stimulants like Adderall and Ritalin
Medical marijuana
Can I Also Get New Prescriptions Online?
That's one of the best parts about PlushCare. Our doctors can diagnose and treat many medical conditions and send any needed prescriptions to your pharmacy. Some of the types of medical conditions our doctors can prescribe online include: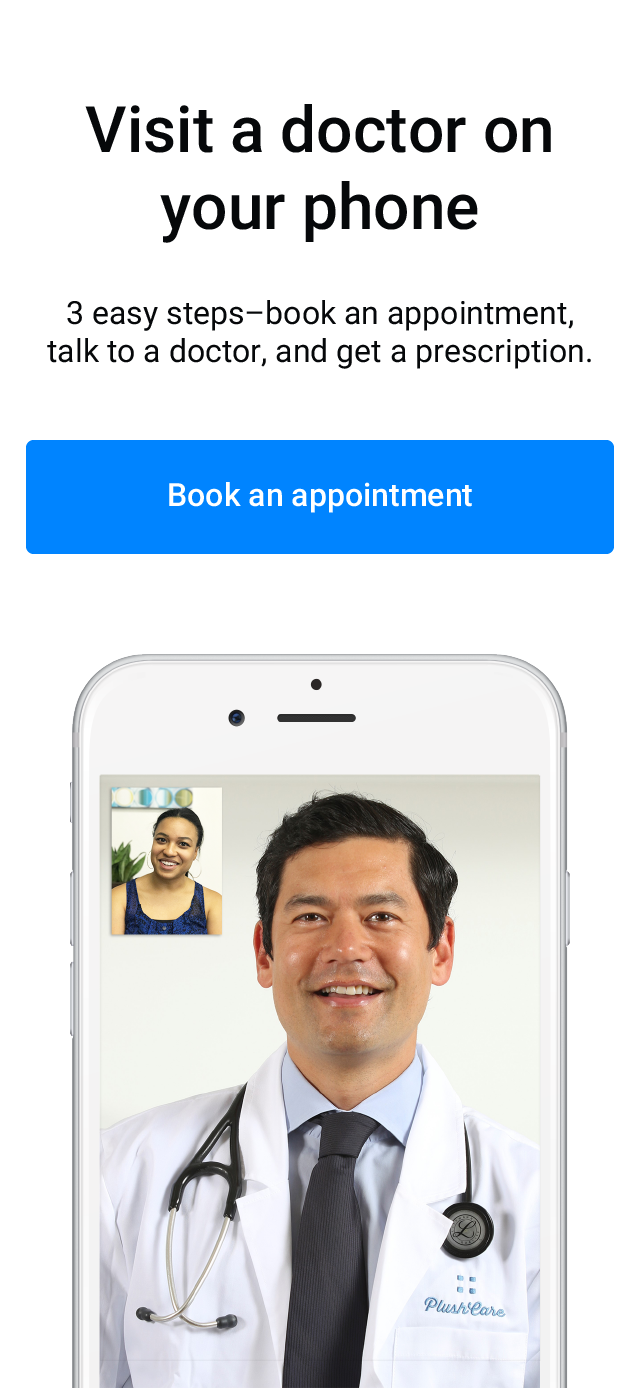 PlushCare and Prescription Refills
With PlushCare, you can get many of your prescription refills sent directly to your preferred pharmacy after a virtual appointment with one of our trusted doctors. How does it work?
First, you'll input your medications and health conditions into your computer or our app. We use technology to look at this information and make sure none of your medications will interfere with each other or cause complications with your medical conditions. One of the biggest medical errors is medication mistakes, and our technology eliminates doctor error from that equation.
Afterward, you'll have a video or phone appointment with one of our experienced doctors. They'll go over your medical concerns and current prescriptions and answer any questions you may have. If they think it's appropriate, they can electronically send up to 90 days of refills to your pharmacy, where you can pick up your medication once the prescription has been filled. Our average appointment lasts 10 to 15 minutes and 97% of conidtions are treated during the first session.
To make an appointment with one of our trusted doctors so you can get your prescription refill in San Francisco, click here or call (888) 788-8719 to make a phone or video appointment today.
If you have insurance, you will pay the normal copay you'd pay in office. If you don't have insurance, appointments only cost $99. And if it turns out that the doctor can't help you, there's no charge for the appointment at all.
Contact us today to get your prescription refills now!
Read More About Prescription Refills