Get Cialis Online
Erectile dysfunction (ED) may be caused by an assortment of health problems and can be a frustrating and disheartening experience. Often, a man may experience anxiety about his performance, and it can increase the symptoms of erectile dysfunction. Luckily you can get Cialis online.
Medications like Cialis are available to help ED. Read on to learn more about Cialis, how it works to treat erectile dysfunction and how to get Cialis online.
What is Cialis?
Cialis is the brand name for tadalafil and it's a drug used to treat erectile dysfunction. Cialis works by increasing blood flow to the penis. This helps a man achieve and keep an erection for sexual activity. Cialis was approved by the U.S. Food and Drug Administration in 2003.
How Does Cialis Work?
Cialis enables the chemical mechanisms in the brain to allow blood flow to the penis and blocks the chemicals that drain blood from the penis making it easier to maintain an erection.
When a man experiences sexual arousal, his brain produces a chemical called nitric oxide, this leads to an increase of 6 times the blood flow to the penis. Chemicals called phosphodiesterases help reverse the process of an erection when a man's sexual arousal is complete.
Cialis works by blocking the phosphodiesterases from starting their cycle, preventing them from prematurely reducing blood flow to the penis.
Cialis can start working within 30 minutes to 2 hours of consumption and can last for up to 36 hours.
This does not mean you will have an erection for 36 hours. Cialis is not a stimulant and will not give you an erection unless you become sexually aroused.
Side effects are generally mild and can include the following:
Headache
Back pain
Indigestion (Dyspepsia)
Muscle pain
Can you get Cialis Online?
Yes, a board-certified PlushCare doctor can write a prescription for Cialis after an online appointment and review of your medical history and health issues.
Certain health conditions and other medications may not be compatible with Cialis, so be sure to discuss with your doctor what medications you are currently on, including any vitamins and supplements.
Cialis is FDA approved and is often prescribed in doses of 5mg, 10mg, and 20 mg.
Book an appointment with a PlushCare physician to see if you qualify for a prescription today.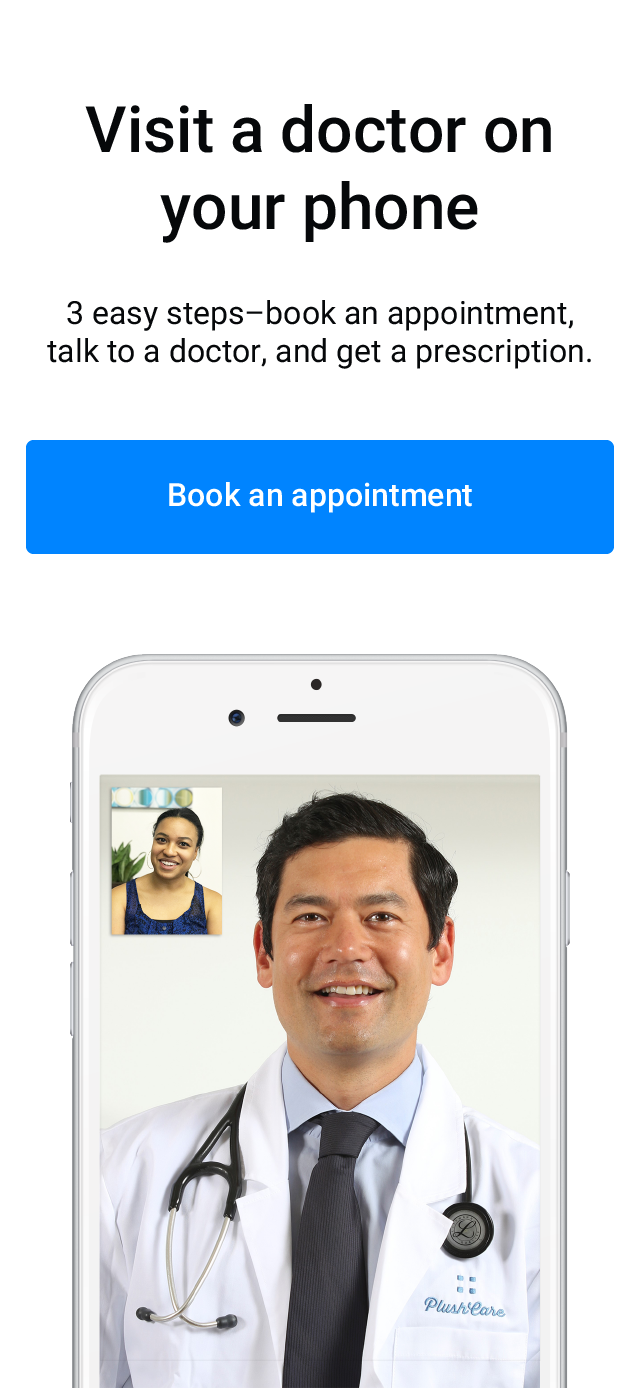 How Does Getting Cialis Online Work?
The first step is to make an appointment with an online tele healthcare website such as PlushCare. You will meet with your doctor online for a virtual chat where you will discuss your current health issues, your past medical history, and what medication you are taking.
Your doctor will assess your condition, suggest possible lab tests if needed, and give you a diagnosis. The doctor may offer you a prescription for ED that may include Cialis. Your prescription will be sent to the pharmacy of your choice where you can pick it up at your convenience.
PlushCare accepts insurance with a number of different insurance companies such as Aetna, BCBS, and Cigna, Anthem Blue Cross, UnitedHealthCare, etc. which means your prescription could be covered by your healthcare provider.
PlushCare also accepts patients without health insurance for a flat rate fee of $99.
If the doctor cannot treat you, your appointment is free.
Call or book an appointment with Plushcare to see if Cialis is right for you.
PlushCare takes content accuracy seriously so we can be your trusted source of medical information. Most articles are reviewed by M.D.s, Ph.D.s, NPs, or NDs. Click here to meet the healthcare professionals behind the blog.
Read more about ED medication