Can You Get a Glucotrol Prescription Online?
Have you heard about Glucotrol and are you wondering if it would help you better control your diabetes? You probably have a lot of questions, and we aim to provide you with a lot of answers. Let's talk about what Glucotrol treats, what side effects you could experience, if there are medications you shouldn't take with Glucotrol, and if you can get a Glucotrol prescription online.
What is Glucotrol, and What Does it Treat?
Glucotrol is one of the brand names for glipizide, an oral medication used in the treatment of type 2 diabetes. It works by helping your pancreas make more insulin naturally so you don't need to inject as much insulin to manage your blood sugar levels.
Glucotrol should be used in conjunction with diet and exercise for best results. It shouldn't be used for type 1 diabetes, but it may have other uses than what we've listed here.
Glucotrol Dosage
Glucotrol dosage will vary based on your condition and the variation of Glucotrol you take (regular or extended-release), but the average dose is 5-20 mg, with 40 mg per day being the maximum recommended dose. Always take Glucotrol exactly as directed by your doctor.
The regular version of Glucotrol should be taken 30 minutes before your first meal of the day. The extended-release version of Glucotrol should be taken with your first meal of the day. If you forget to take Glucotrol with your first meal of the day, you should take it with the next meal you eat. Don't take a missed dose of Glucotrol if you skip a meal.
Side Effects of Glucotrol
Glucotrol is fairly safe, but like any medication, it may cause some side effects. The primary concern is low blood sugar. Symptoms of low blood sugar include:
Dizziness
Nausea
Irritability
Headache
Fast heartrate
Sweating
Hunger
Feeling anxious
Shakiness
Other side effects that may occur with Glucotrol include:
Glucotrol Drug Interactions
You should always tell your doctor about every medication you take, since Glucotrol can have negative interactions with other drugs. Drugs that can cause serious interactions with Glucotrol include:
Gatifloxacin
Aminolevulinic acid
Gymnema
The following drugs can cause moderate interactions with Glucotrol. Discuss the pros and cons of taking Glucotrol alongside these medications with your doctor:
Epinephrine
MAOIs
Systemic non-cardioselective beta-blockers
Selected quinolones
Thiazides
Glimedpiride, glipizide, glyburide/colesevelam
Aspirin
Sulfonamides
Diazoxide
Lacosamide
Bupropion
Sulfonylureas
Oxy-phenylbutazone
Clofibrate
Clarithromycin
Telithromycin
Complicating Medical Problems
Talk to your doctor before taking Glucotrol if you have or have had any of the following conditions:
Chronic diarrhea
Blockage in your intestines
An enzyme deficiency called glucose-6-phosphate dehydrogenase deficiency (G6PD)
Precautions
Taking too much Glucotrol can cause life-threatening low blood sugar levels (hypoglycemia). If you believe you have overdosed on Glucotrol, seek immediate medical attention or call the Poison Help line at 1-800-222-1222.
Symptoms of hypoglycemia include:
Sweating
Extreme weakness
Blurred vision
Confusion
Trouble speaking
Tremors
Stomach pain
Seizures
Can You Buy a Glucotrol Prescription Online?
The short answer is yes, although you may run into scam websites along the way. Federal law requires you to speak to a doctor before they can give you any prescription medication, including Glucotrol, and even then, they can't send the medication directly to you; you must pick up the prescription at a pharmacy. So, any website that claims they can send Glucotrol to your home, especially without having you talk to a doctor first, is fraudulent.
So how can you legally and safely buy a Glucotrol prescription online? There are several websites, including PlushCare, where you can have an online appointment with a trusted doctor. If they feel that Glucotrol is appropriate for you and your needs, they can send a prescription for Glucotrol electronically to your preferred pharmacy, where you can pick it up when it's ready.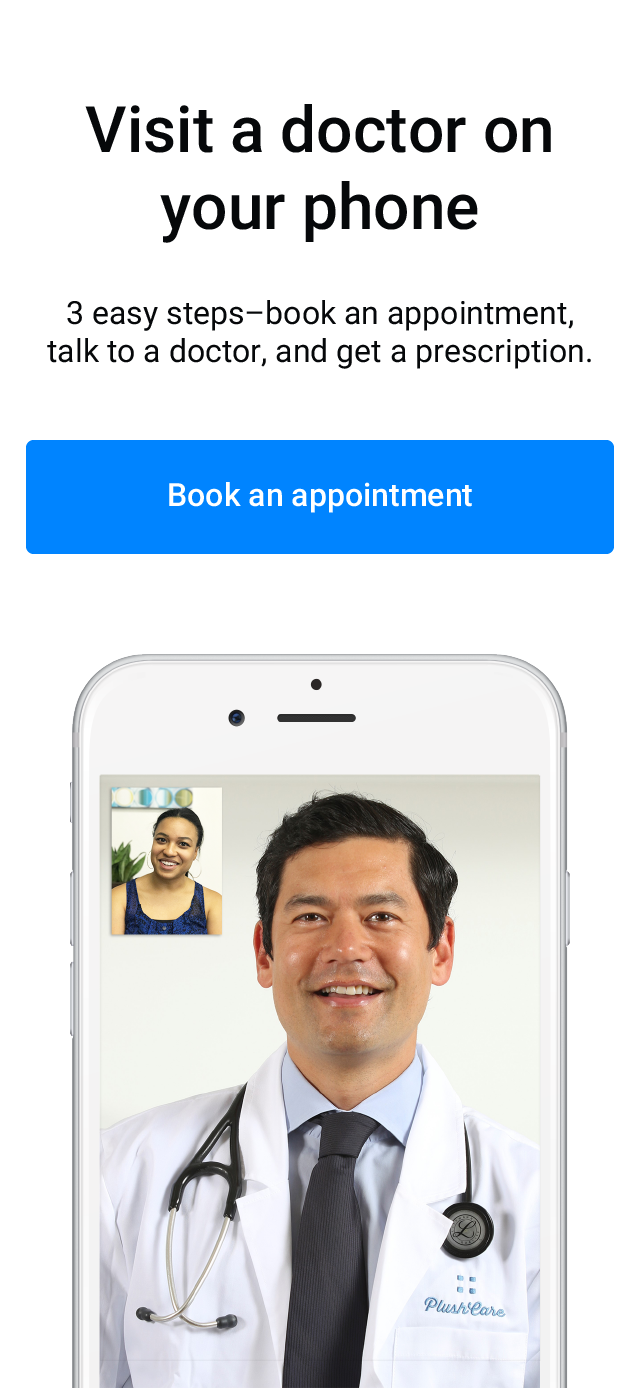 How Can You Get a Glucotrol Prescription Online?
With PlushCare, you can schedule an appointment any time night or day to have a video or phone appointment with a doctor to talk about your health condition and discuss whether you would benefit from Glucotrol or if another medication would be better.
To get a Glucotrol prescription online, make an appointment by clicking here or calling (800) 221-5140. You'll talk to one of our trusted doctors, who will decide if Glucotrol is appropriate for you. If they believe it's the best option for you, they will send a prescription to your pharmacy, where you can pick up when it's ready. Eliminate the need for a visit to your doctor's office and make an appointment today.
Read More About Getting A Glucotrol Prescription Online