Can You Get a Prinzide Prescription Online?
Have you heard about Prinzide and wondered if it was a good option for you? You may have a lot of questions about it. Let's talk about what Prinzide is, what it does, what side effects you could experience, precautions and interactions you should be aware of, as well as if you can get a Prinzide prescription online.
What is Prinzide, and What Does it Treat?
Prinzide is a combination of two different medications, lisinopril and hydrochlorothiazide, and it's used to treat high blood pressure that hasn't been effectively treated with other medications.
Hydrochlorothiazide is in a class of medications called diuretics (water pills), which help the kidneys get rid of extra water and salt. Lisinopril is in a class of medications called angiotensin-converting enzyme (ACE) inhibitors, which help blood flow more smoothly by decreasing certain chemicals that tighten the blood vessels.
Prinzide Dosage
Take Prinzide with a full glass of water exactly as directed by your doctor. Do not take any more or less than directed. If you forget a dose, take it as soon as possible unless it's time for your next dose. Do not take two doses at once.
Prinzide Considerations and Precautions
As with any drug, there are a number of side effects, drug interactions, and complicating medical/health conditions that affect Prinzide. Here we'll break them down for you.
Side Effects of Prinzide
Prinzide can cause a variety of side effects, some of which can be very serious or even fatal. Side effects may include:
Little to no urination
Eye pain or vision problems
Jaundice (yellowing of the eyes or skin)
Light-headedness
Sore throat
Fever
Chills
Trouble swallowing
Mouth sores
Low potassium – leg cramps, irregular heartbeat, fluttering in your chest, constipation, extreme thirst, numbness or tingling, muscle weakness, increased urination, or limp feeling
High potassium – nausea, chest pain, irregular heartbeat, tingly feeling, loss of movement
Low levels of sodium in the body – headache, confusion, severe weakness, vomiting, loss of coordination, slurred speech, feeling unsteady
Headache
Feeling tired
Dizziness
Cough
Fainting
Dehydration
Decrease in sexual function
Heartburn
Swelling of the face, tongue, lips, throat, eyes, feet, ankles, hands, or lower legs
Cold, gray skin
Trouble breathing
Heaviness or weakness in legs
Stomach pain
Vomiting
Loss of muscle tone
Thirst
Dry mouth
Confusion
Seizures
Pain in big toe

Prinzide Drug Interactions
Some medications can have negative interactions with Prinzide, while others could raise your blood pressure or worsen heart failure. Make sure to tell your doctor about all medications you take, including:
NSAIDS like ibuprofen (Advil, Motrin) or naproxen (Aleve)
Cough or cold products
Diet aids
Aliskiren
Dofetilide
Sacubitril
Lithium
Drugs that weaken the immune system or increase the risk of infection (like everolimus, sirolimus)
Drugs that may increase the level of potassium in the blood (like ARBs including losartan/valsartan, birth control pills containing drospirenone)
Complicating Medical Problems
Prinzide is not safe for everybody. Tell your doctor if:
You can't urinate
You're allergic to sulfa drugs or penicillin
You have hereditary angioedema
You recently took a heart medicine called sacubitril
You have ever had a severe allergic reaction to any ACE inhibitor (benazepril, captopril, enalapril, fosinopril, moexipril, perindopril, quinapril, ramipril, trandolapril)
You have any of the following:
Kidney disease
Glaucoma
Lupus
Gout
Heart disease or congestive heart failure
Cirrhosis or other liver disease
Other Precautions
Do not take Prinzide if you are pregnant or trying to become pregnant. If you become pregnant, stop taking Prinzide right away and tell your doctor.
Do not take Prinzide within 36 hours before or after taking medicine that contains sacubatril (such as Entresto).
You should not use Prinzide if you have ever had angioedema, if you can't urinate, or if you are allergic to sulfa drugs or to any ACE inhibitor.
If you have diabetes, do not take Prinzide together with any medication that contains aliskiren (such as Tekturna or Tekamlo).
Can You Buy a Prinzide Prescription Online?
Any website which makes claims that you can buy a Prinzide prescription online and have it shipped to your door is sketchy and fraudulent. By law, you must have an appointment with a doctor before you can get any prescription medication. Luckily, there is a way to legally buy a Prinzide prescription online.
Many websites these days, just like PlushCare, allow you to have a video or phone appointment with a doctor who can then prescribe you Prinzide and electronically send a prescription to your pharmacy.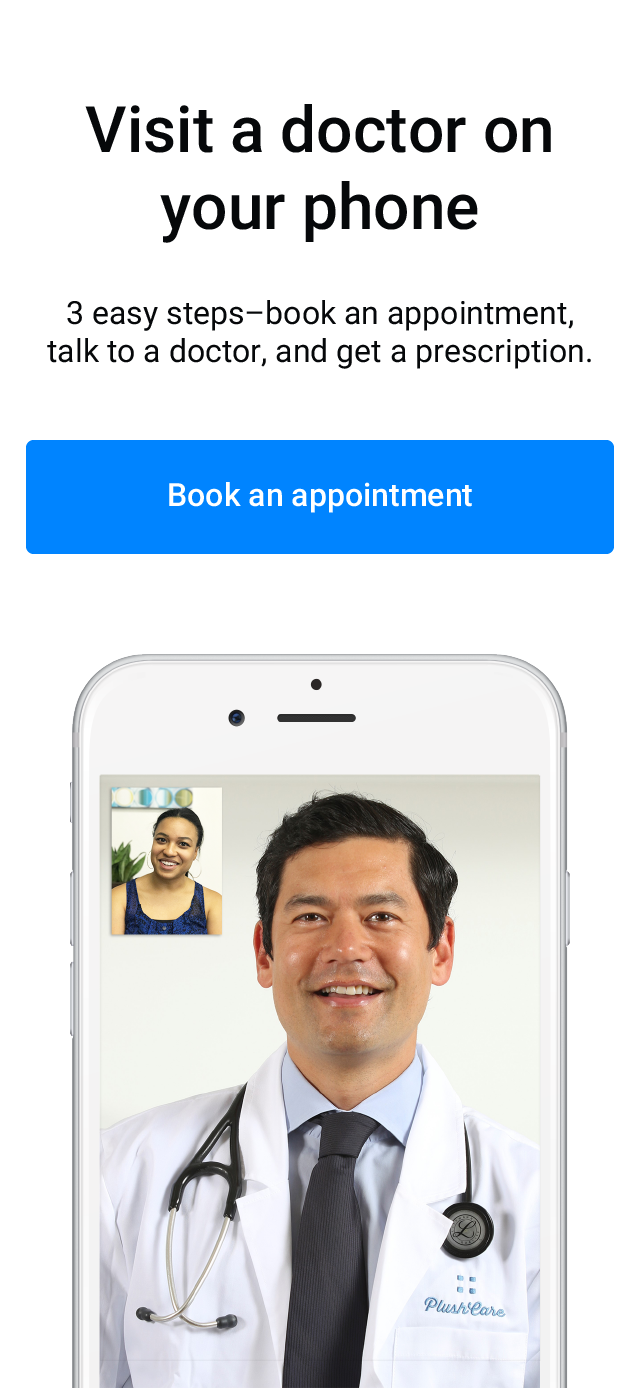 How Can You Get a Prinzide Prescription Online?
Our experienced doctors at PlushCare would love to talk to you about whether Prinzide is right for your needs. Just click here or call (800) 221-5140 to make an appointment with one of our experienced doctors.
At the appointment time, you'll have a phone or video appointment with your doctor where they will ask you about your symptoms and medical history and talk about whether Prinzide is appropriate for you. If the doctor decides that Prinzide could help you out, they will electronically send a prescription to your local pharmacy, where you can pick it up once it's ready without the hassle of going to a doctor's office for an appointment first. Book an appointment today to get a Prinzide prescription online.
Read More About Getting a Prinzide Prescription Online