Can You Get a Microzide Prescription Online?
If you've heard about Microzide, you may be wondering whether it would be a good choice for you and if you can get a Microzide prescription online. Let's discuss what Microzide is and does, its possible side effects, what medications and health conditions it might interact with, and if you can get a Microzide prescription online.
What is Microzide, and What Does it Treat?
Microzide is the brand name for hydrochlorothiazide, a so-called "water pill" (diuretic) that helps treat fluid retention by limiting how much salt your body absorbs. It's used in the treatment of high blood pressure, also known as hypertension. It may also be prescribed for other uses.
High blood pressure often has no symptoms, so you should not stop taking this medication before talking to your doctor first, even if you are feeling fine.
Microzide Dosage
Always follow your doctor's instructions about how to take Microzide. Typical Microzide dosage is anywhere from 12.5-50 mg once a day. It should not be taken too close to bedtime since it can cause excessive urination.
Side Effects of Microzide
As with any medication, Microzide does pose the risk of side effects, including:
Muscle weakness
Blurred vision
Thirst
Dizziness
Sun sensitivity
Upset stomach
Headache
Lightheadedness
Dehydration
Dry mouth
Eye pain
Decrease in vision
Confusion
Decreased urination
Fast, irregular, or slow heartbeat
Jaundice (yellowing of the eyes or skin)
Unusual bleeding (nose, mouth, vagina, or rectum)
Easy bruising
Pale skin
Wheezing, shortness of breath, cough with foamy mucus, chest pain
Sore throat
Fever
Swelling of the tongue or face
Rash
Loss of appetite
Muscle spasms

Microzide Drug Interactions
Many drugs can cause interactions with Microzide. These interactions may be as simple as making you feel more lightheaded, or they may be more serious. Always tell your doctor about all medications you take, including those that are available over the counter.
Especially be certain to tell you doctor if you take any of the following:
Muscle relaxer
Narcotic pain reliever
Sleeping pill
Medication for depression, seizures, or anxiety
Lithium
Secobarbital (Seconal)
Digoxin/Lanoxin
Insulin or oral diabetes medicine
Steroid medications
Cholestyramine, colestipol
Phenobarbital (Luminal)
Other blood pressure medications
NSAIDs (nonsteroidal anti-inflammatory drugs)–aspirin, ibuprofen (Advil, Motrin), naproxen (Aleve), celecoxib, indomethacin, diclofenac, meloxicam, and others.
Complicating Medical Problems
Always tell your doctor about any health conditions you have before you start taking a new medication. With Microzide, you should especially tell your doctor if you have:
Liver disease
Kidney disease
High calcium levels in your blood
Low potassium or sodium levels in your blood
Glaucoma
A parathyroid gland disorder
An allergy to sulfa drugs or penicillin
Additionally, you should not take Microzide if you are breastfeeding or are younger than 18. Have a conversation with your doctor about the pros and cons of taking Microzide during pregnancy.
Precautions
Since Microzide can cause dehydration, you should avoid drinking alcohol and make sure you drink plenty of water in hot weather or while exercising.
Due to the risk of dehydration, be sure to contact your doctor if you are taking Microzide and you start experiencing ongoing diarrhea or vomiting. Dehydration can cause a dangerous electrolyte imbalance or overheating.
You may need to stop taking Microzide before a scheduled surgery.
Can You Buy a Microzide Prescription Online?
A conversation with a doctor is required before you can get any prescriptions, so a website that claims they will mail Microzide straight to your door without speaking to a doctor is fraudulent. Luckily, there is a legal way to buy a Microzide prescription online.
There are many websites to choose from like PlushCare where you can have a video or phone appointment with a doctor. If they decide that Microzide is appropriate for you, they can electronically send a prescription for it to your pharmacy, where you can pick it up when it's ready.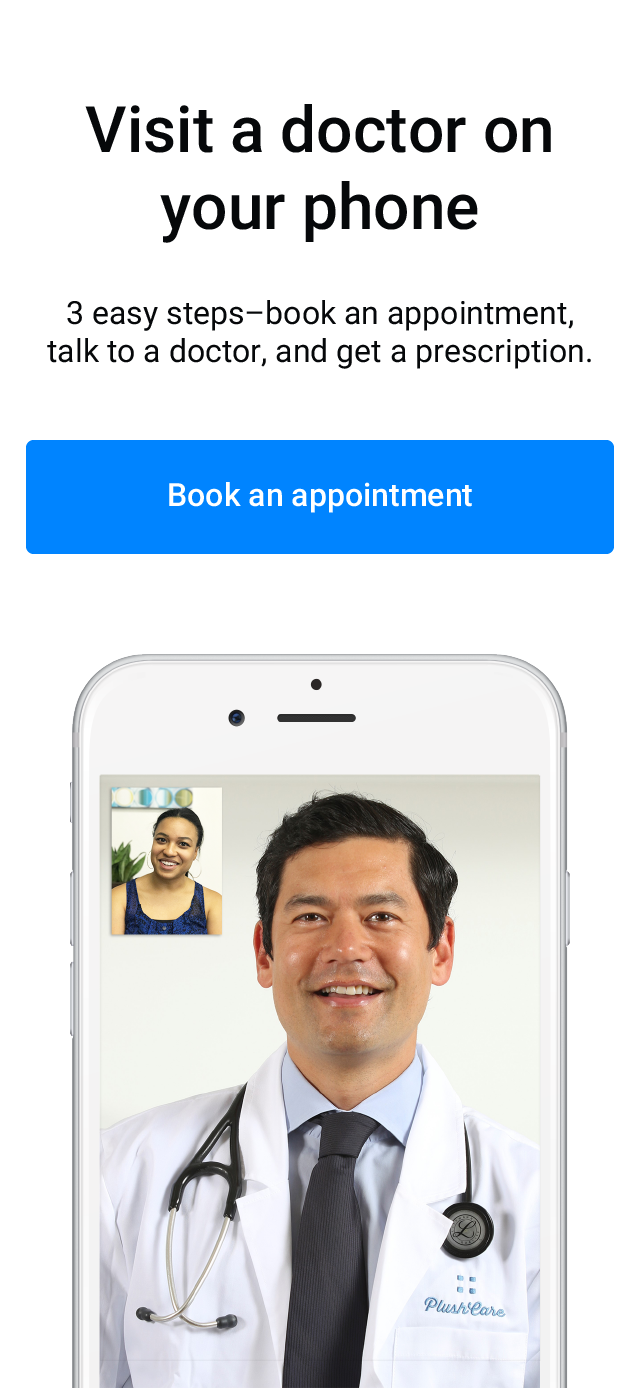 How Can You Get a Microzide Prescription Online?
To get a Microzide prescription online, click here or call (800) 221-5140 to make an appointment with one of our experienced doctors. You will then have a video or phone appointment with one of our trusted doctors who will discuss your medical history, current symptoms, and list of medications to decide whether you would benefit from a Microzide prescription.
If the doctor believes you would benefit from Microzide and that you aren't taking any medications that might conflict with the effectiveness of Microzide (or vice versa), they'll electronically send a prescription to your preferred pharmacy. Your pharmacy will let you know when your prescription is ready, and you can go pick it up without the hassle of going to see a doctor in person first.
Book an appointment today and see how easy it is to get a Microzide prescription online.
Read More About Getting A Microzide Prescription Online