What's the Difference Between a Psychiatrist and a Therapist?
When it comes to behavioral and mental health care, the nomenclature can be confusing. So, what's the difference between a psychiatrist and therapist?
According to the Merriam-Webster dictionary, a therapist is defined as 'a practitioner of psychotherapy'.
By that definition, a psychiatrist is a therapist, but a therapist is not necessarily a psychiatrist. Right? Yes, but usually a 'therapist' means a Professional Therapist or Counselor who has earned a specific title through education and experience.
To further add to the confusion, a therapist's title varies by location and specialty; the terms 'counselor' and 'therapist' are often used interchangeably although they have different connotations; and adding psychologists and psychiatrists into the mix brings additional questions.
Psychologists, Professional Therapists, and Psychiatrists are all trained in psychotherapy (also called talk-therapy), but each title is unique and says something about their education, experience, and approach. Let's take a look.
Counselors
The terms 'counseling' and 'counselor' are the most general. 'Counselor' simply means "a person who gives advice or counseling." In that sense, anybody can be a counselor and they can provide counsel in any area of life!
The word 'counseling' is frequently used for individuals who are trained in psychotherapy, but true to the definition, it is also applied in contexts outside of mental health (for example, career counseling). When 'counseling' is used in the therapy context, it usually indicates shorter-term therapy focused on a specific issue.
Therapists
'Therapy' is also a general term used in many contexts (art therapy, chemotherapy, physical therapy, pet therapy, etc.). The word 'therapist' on the other hand usually refers to someone who provides talk-therapy. In the mental health context, 'therapy' is associated with longer-term treatment of broad issues like depression.
Professional counselors and therapists have a license earned through education, experience, and examination. To obtain a professional license in counseling or therapy one must complete a master's degree program, log thousands of hours of supervised experience, and then pass a professional exam.
The two major types of professional therapists are Licensed Professional Counselors and Clinical Social Workers who either have master's degrees in psychology, counseling, or social work.
Licensed Professional Counselor (LPCs)
Licensed Professional Counselors provide mental health counseling with a particular style. They focus on a collaborative approach, which means they work together with a patient to make goals, strive towards behavioral change, and improve mental health.
Different states have different regulations, laws, and licensure procedures. Because of this, the title of a Licensed Professional Counselor varies from state-to-state. Common titles for essentially the same role includes:
Licensed Professional Counselor (LPCs)
Licensed Mental Health Counselors (LMHCs)
Licensed Clinical Professional Counselors (LCPCs)
Licensed Professional Clinical Counselors (LPCCs)
And others
Licensed Marriage and Family Therapists (LMFTs)
This brand of therapist is very similar to a Licensed Professional Counselor, but in many states, there are different exams for therapists who specialize in marriage and family. Despite the specialization, LMFTs can also provide therapy for individuals, and LPCs can also provide therapy for marriages and families.
Clinical Social Workers (LCSWs)
Clinical Social Workers provide some very similar counseling services, but they come from a school of thought that focuses on external factors like society, economy, career, home, and community. Such external factors can pose challenges and provide solutions. A Clinical Social Worker helps a patient overcome these challenges and helps them connect with external resources. Common specialties for a clinical social worker might include public health, family counseling, substance abuse, criminal justice, and more.
Psychiatrists
A psychiatrist is a medical doctor (MD or DO) who specializes in the treatment of mental health by medication and psychotherapy. A few characteristics make psychiatrists unique.
They are the only type of therapist who can prescribe medications.
They have completed four years of medical school, a one-year internship, and a three-year residency program.
They are interested in the relationship between physiology and mental health. This interest is what causes psychiatrists to treat mental illness by using medication to treat physical stimuli. A psychiatrist might measure blood pressure, weight, blood sugar, or other physical signals to gauge mental health conditions.
Psychiatrists focus on medication management, but they can also provide psychotherapy or counseling. Even though they are qualified to do so, some psychiatrists recommend patients who need psychotherapy to a therapist or psychologist.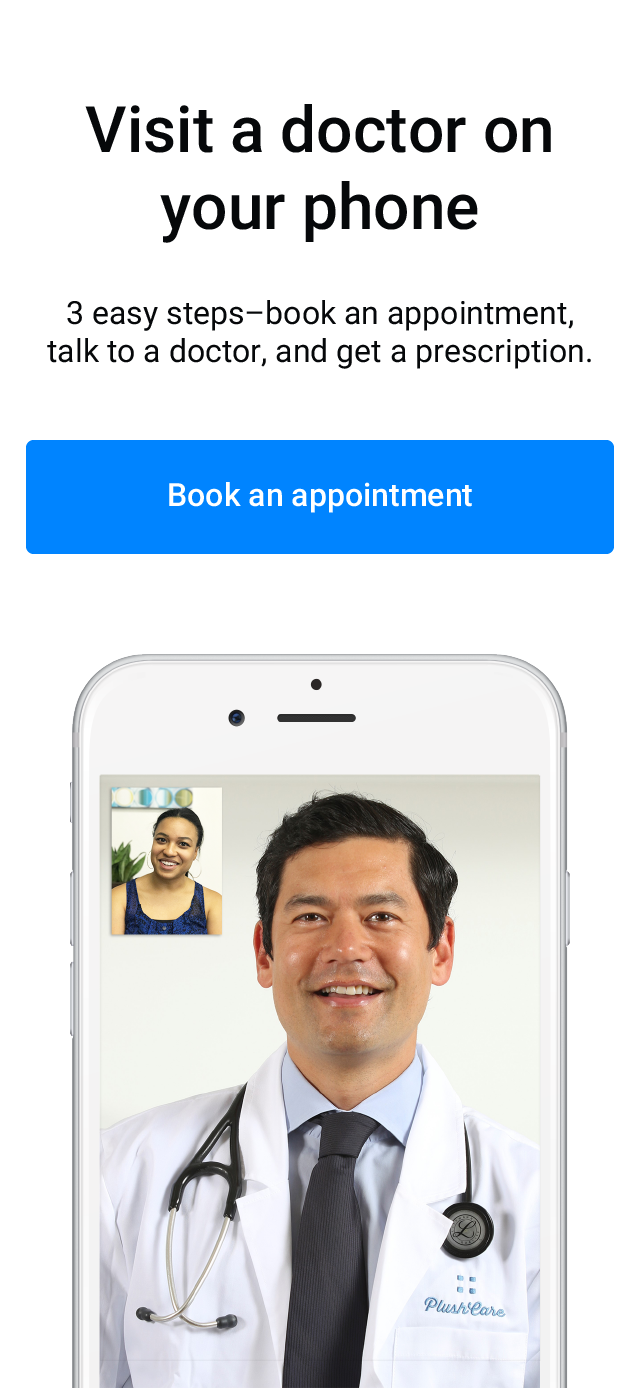 Psychologists
A psychologist is also a doctor, but they have a PhD or PsyD instead of an MD or DO. Psychologists specialize in behaviors, mental health, and how they influence each other.
Psychologists cannot prescribe medication
Psychologists are the only type of therapists who can perform psychological tests such as IQ tests and personality tests.
Psychologists have usually completed a one to two-year internship after completing their degree.
Psychologists are interested in behavioral patterns such as sleeping, eating, and thinking.
As you can see there are a lot of mental health care providers and their qualifications and the type of aid each provides varies greatly. If you're looking for help, knowing where to start can be tricky.
Online therapy and psychiatry can be a great resource for those who aren't sure what they need. The convenience and ease of online appointments makes getting help easy and an online psychiatrist can provide necessary medication just as an in-person psychiatrist might.  
PlushCare is in the process of launching an online psychiatry and therapy program. If you're interested in meeting with an online mental health professional be sure to check back in soon. Our online psychiatrists will be able to diagnose your condition and prescribe medication to improve your mental health. This method of treatment sets them apart from therapists who are not qualified to prescribe medication.
If you want to learn more about online mental health care, check out our article about how to speak to an online psychiatrist here.
PlushCare takes content accuracy seriously so we can be your trusted source of medical information. Most articles are reviewed by M.D.s, Ph.D.s, NPs, or NDs. Click here to meet the healthcare professionals behind the blog.
Read More About Online Psychiatry