How to Speak to an Online Psychiatrist
Are you curious about how to speak to an online psychiatrist? Well, you're in the right place. Here we will go over what an online psychiatrist is and how they can help you, including the types of medications they can, and cannot, prescribe. We'll also talk about how to speak to a psychiatrist online and the benefits of online psychiatry.
Read on to learn how to speak to an online psychiatrist.
Psychiatry vs. Psychology
Psychiatrists and psychologists are both trained in analyzing and treating the mind. There is a fair amount of overlap, but a few fundamental differences set these two fields apart.
What Psychiatry and Psychology Have in Common
Both types of doctors use psychotherapy to help a patient function better. Psychotherapy is simply dialogue-based treatment, i.e., talking through issues as a form of therapy. This can be an individual, group, couple, or family session with a psychiatrist or psychologist.
Common Issues that both psychiatrists and psychologists treat:
The difference between psychiatry and psychology comes down to educational background and their approach to treatment.
Educational Background
A psychiatrist is a medical doctor (they have an MD), which means that they have gone to medical school, completed one year of a medical internship, and have completed a three-year residency program; all of which are related to diagnosing and treating mental health issues.
A psychologist also has a doctorate, but it is a doctorate of philosophy (a PhD) or psychology (a PsyD), and usually, they have completed a one to two-year internship.
A professional therapist or counselor is also different. They have an MS degree and provide talk therapy, but cannot prescribe or diagnose. Therapists usually specialize in marriage, family, occupational, individual, or educational therapy.
The terminology can get confusing. Sometimes "therapist" and "counselor" get used in a general way that includes anybody skilled in providing therapy; including psychiatrists, psychologists, and professional counselors. Each type of therapist will have a suffix that explicitly describes their specialty.
MD – Psychiatrist
PhD or PsyD – Psychologist
LMFT – licensed marriage and family therapist
LCSW and LMSW – clinical social worker
LPC – licensed professional counselor
Approach to Treatment
A psychiatrist takes an approach of physiology and neurochemistry. This approach translates to medication-based treatment. Psychiatrists are the only type of therapist who can prescribe medications.
Psychologists are more focused on behaviors and how behaviors influence behavioral health. Important factors for psychologists are sleep, eating, and thought patterns. A psychologist cannot prescribe medication, but they can do some things that psychiatrists cannot, including various psychological tests such as IQ and personality tests. As such, a psychologist is more likely to help patients who are struggling with life transitions, relationship troubles, grief, or coping with an illness.
Even though they differ, psychiatrists and psychologists frequently work together to provide optimal treatment for a patient.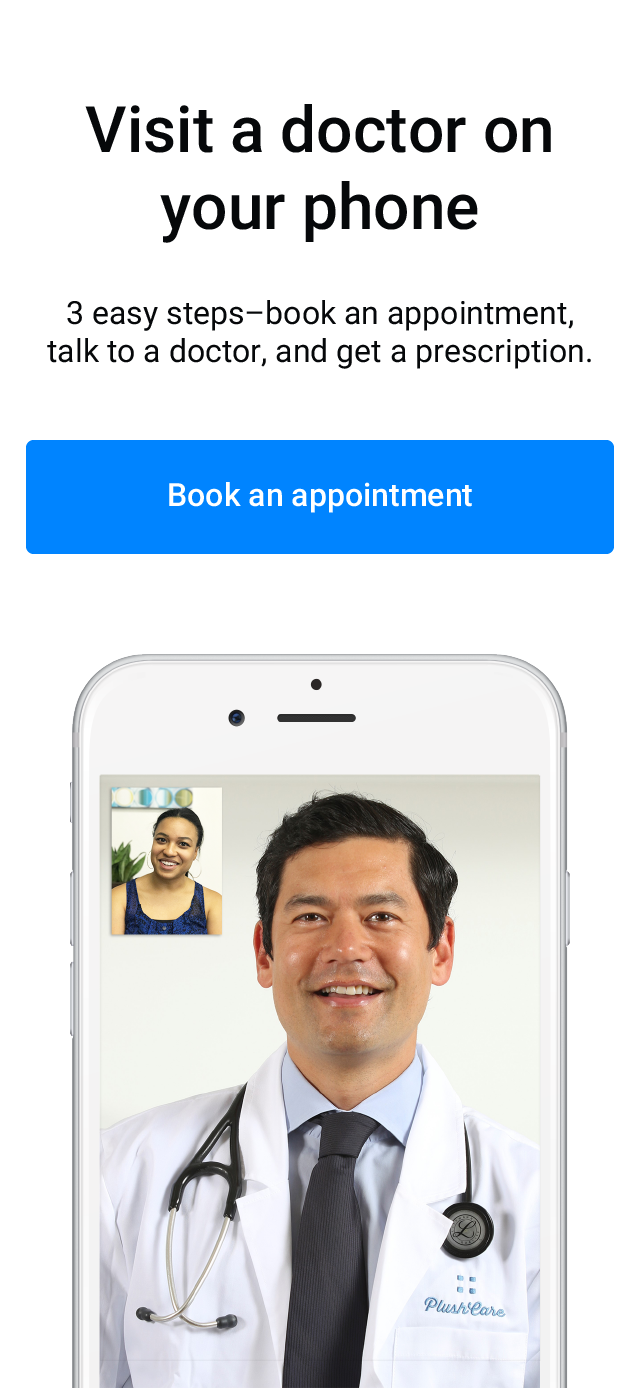 What is Online Counseling?
Online counseling is any psychotherapy service conducted over the internet. This may include a phone call, video conference, texting, chat rooms, or email. Online counseling also might be called telecounseling, web therapy, phone therapy, or text therapy.
Conducting virtual mental health counseling isn't entirely new. Doctors have been using phone calls to provide treatment to their patients for quite some time, but this was usually done in conjunction with in-office visits. The internet simply makes these types of therapy sessions easier and more accessible.
Online therapy is so easy that a growing number of clients are either increasing the portion of online therapy they get in their treatment, or forgoing the office altogether and getting their care 100% online.
Good Things About Online Counseling
Convenience, which isn't just about convenience. Some mental health issues can be much better served when a patient doesn't have to travel.
Comfort. For some people, talking in person presents a block and prohibits them from receiving effective talk therapy. Online counseling can remove this block.
Potentially cheaper. For people without health insurance, online counseling can be more affordable.
Access. Online counseling makes it much easier for rural communities or people who regularly travel to receive help.
Things to Consider Before Seeking Online Counseling
Online counseling is relatively new, and as such, there are fewer regulations. When choosing an online counseling service, make sure that the therapists are licensed and check that they are licensed in the state where you live.
There are also some concerns about confidentiality. Is your therapist working from a coffee shop? Will a text or email be copied, shared, or read by another person? The best thing to do is to make sure your provider is reputable.
What to Expect at Your First Counseling Session
If you haven't been to a psychiatrist or psychologist before, you may have some questions about what it will be like. During therapy, your doctor will ask you some questions to better understand your problem. They might ask you why you sought therapy, questions relating to your personal history and current situation, and questions about your symptoms of mental illness.
It is natural for some people to feel a bit nervous before their first counseling session, but it is important to be open and willing to discuss your problems. It is also important to ask questions so that you can be comfortable and understand how therapy works.
Doing some exercises to prepare is a good idea. Try writing down a list or a paragraph about your feelings and why you are seeking help. It is also helpful to say it all out loud after writing it down.
What can Online Psychiatrists Prescribe?
Online psychiatrists treat a wide range of concerns and can prescribe most medications, but there are some limits.
Common medications that an online psychiatrist can prescribe:
Various selective serotonin reuptake inhibitor (SSRI) antidepressants like:
Antidepressants are often used to treat conditions other than depression like bulimia nervosa, obsessive-compulsive disorder, panic disorder, and smoking cessation
Online psychiatrists cannot prescribe controlled substances, medications that need administration by a doctor (such as injections), or medications that need prescribing or monitoring by a specialist.
Medications that cannot be prescribed by an online doctor because they are controlled substances:
Why Are Some Medications Controlled?
Controlled substances are drugs and medications that can cause physical or mental dependence. Such drugs are regulated by the Drug Enforcement Administration (DEA) and are categorized from schedule I (heroin, cannabis, crack cocaine, and others) to schedule V (like cough medicine with codeine). Most controlled substances that are prescribed for mental health conditions are schedule IV.
Does PlushCare Provide Psychiatric Counseling?
Not yet, but we will be soon! Be sure to check back in with us over the next few months as we develop our psychiatric counseling program. Soon you will have unlimited access to an online psychiatrist to talk about your symptoms, receive a diagnosis, and get prescribed ongoing treatment.
In the meantime, we can prescribe antidepressant refills and do some light counseling, but will not be able to diagnose or write new prescriptions.
Who has Online Psychiatrists?
While we are working on our psychiatric counseling program, you can get online help for mental health issues at a few other places. Any online psychiatry service will have the same restrictions on prescription medications that are in place for PlushCare. That is to say, you cannot get controlled substances prescribed online anywhere.
That said, let's talk about some of your options for online mental healthcare.
BetterHelp
BetterHelp only provides psychology services. You will not be able to speak to a psychiatrist or get a prescription medication initiated or refilled. Through BetterHelp, you can speak with psychologists marriage/family counselors, clinical social workers, and licensed professional counselors.
On BetterHelp, patients primarily communicate with their counselor through text messages exchanged in a private "room", which is open 24/7. Patients can schedule other types of sessions with their counselor like video calls, phone calls, and live chats where texts are exchanged with an immediate response.
BetterHelp does not accept any insurance and costs $160 to $240 per month.
LiveHealth
LiveHealth provides a video chat service where you can meet with a psychologist, professional counselor, or psychiatrist. Video calls are approximately 45 min and cost $85 per visit with a therapist or $95 per visit with a psychologist. Psychiatry appointments cost $175 for an initial consultation and $75 for a follow-up visit.
Doctor on Demand
With Doctor on Demand, patients are paired with a psychologist or psychiatrist for therapy sessions via one-on-one video sessions. This can be done over a computer through their website or on a phone or tablet through their app. You can meet with a doctor for therapy shortly after registering.
Doctor on Demand accepts many insurance plans and also offers employee discounts (WalMart, American Airlines, and more). The cost without insurance is:
Psychology: $79 for initial session (25 min) and $119 for follow-ups (50 min)
Psychiatry: $299 for initial session (45 min) and $99 for follow-ups (15 min)
Online mental healthcare is easily accessible and often times more affordable. It can be a great option for those who want or need mental health support and is worth looking into to see if it's right for you.
Don't forget to check back in with PlushCare when our online psychiatry program is up and running, it's the easiest way to get psychiatric care online.
If you have a behavioral or mental health crisis such as suicidal thoughts, please call 1-800-273-8255 (National Suicide Prevention Lifeline) for immediate help. For emergencies, call 911 or go to an emergency room for immediate care.
PlushCare takes content accuracy seriously so we can be your trusted source of medical information. Most articles are reviewed by M.D.s, Ph.D.s, NPs, or NDs. Click here to meet the healthcare professionals behind the blog.
Read More About How to Speak to an Online Psychiatrist