PlushCare takes content accuracy seriously so that we can be your trusted source of medical information. Most articles are reviewed by M.D.s, Ph.D.s, NPs, or NDs. Click here to meet the healthcare professionals behind the blog.
Get a Birth Control Prescription Online
Since being approved by the FDA in 1960, oral contraceptives known as birth control pills or "the pill" have become a popular and convenient way to help prevent pregnancy. Birth control pills have been proven safe after over 50 years of study and are approximately 91% effective, as long as you use them properly.
Yes, you can get a birth control prescription online, but it's important to learn more about different birth control options so you can make an informed decision regarding your body and the options available, and get the right birth control prescription online.
How does getting a birth control prescription online work?
Getting birth control pills online has enabled many women to simplify their lives. You no longer have to try and book an appointment with your doctor and wait in your doctor's office to get your prescription. Getting your pills online also adds some discretion for those that prefer a more private doctor interaction.
Since a physician must determine whether or not you are eligible for an oral contraceptive, it is important to choose an online website that has licensed and professional medical healthcare physicians to assess your healthcare needs.
A professional healthcare site such as Plushcare.com will have a licensed physician available to assess your health history and write you a prescription for birth control after your consultation.
At your appointment, your physician will discuss all the available birth control options and help you to choose the oral contraceptive that is right for you.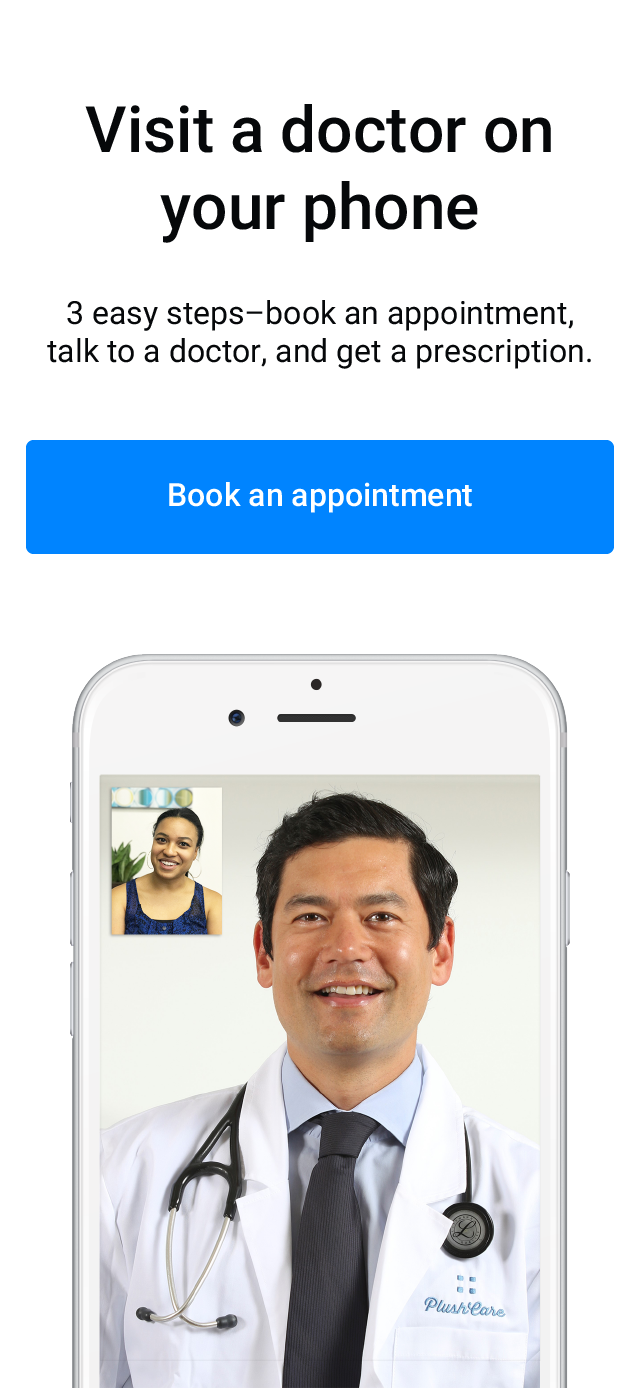 How much do birth control pills cost?
The price of birth control pills online varies depending on whether or not you have health insurance, qualify for Medicaid, or are eligible for other government programs that include birth control.
Generally, one month of birth control pills can cost between $0 to $50.
If you have health insurance or qualify for a government program, you may be able to get birth control pills at no cost.
To get birth control pills online, you may need to pay for a visit with a medical professional in order to get a prescription.
Since the Affordable Care Act was passed, many health insurance plans cover a doctor's visit related to getting birth control pills. Check with your insurance plan for specific details about what is covered under your plan.
Choosing the right birth control:
Before getting your birth control prescription it is important to go over all your options. Decades of contraceptive development mean you have a lot of viable options. It is important to do some research on which method is best for you.
You should also talk to your doctor or a Plushcare doctor during your free appointment to ensure you are choosing the right contraceptive for you.
How do you get a prescription online for birth control?
Getting a prescription online for birth control with a telehealthcare site like Plushcare.com is easy and convenient:
Book an appointment – Most appointments are available every 15 minutes.

Chat with a doctor – Speak with the doctor of your choice for 15 minutes. You can request your usual prescription or ask your doctor questions about choosing another brand of birth control.

Pick up your prescription – After the consultation with your doctor, you can pick up your prescription for birth control at a pharmacy near you.
Easy and convenient – You can make an appointment online or from your phone.

Discreet – Getting a birth control prescription online at a site like Plushcare.com is confidential and secure. They take your privacy very seriously and your face-to-face chat is HIPAA compliant and encrypted.
Will your insurance pay for online birth control pills?
Many healthcare insurance companies will cover birth control pills. Some insurance companies may include:
Aetna
Cigna
Anthem
Blue Cross Blue Shield
United Health Care
What is the minimum age to get birth control online?
Depending on the telehealthcare company, many sites require you to be over the age of 18 to get a birth control prescription online. If you are under 18, you may need to get approval from your parent or guardian.
What brands of birth control are available?
Many of the most common brands of birth control are available, such as:
Think you might be interested in getting birth control online? Book an appointment with a PlushCare physician and get your prescription today.
Read More About Getting Birth Control Prescriptions Online
How To Get Birth Control Without A Doctor
Where and How To Get Birth Control Pills
How Do Birth Control Pills Work?
Missed Birth Control Pill: What Does This Mean?
Sources